Careers at Nanaimo Hearing Clinic
Are you passionate about making a difference in the lives of others? Do you want to be part of a team that is committed to providing exceptional hearing care? If yes, we'd love to hear from you!
At Nanaimo Hearing Clinic, we're more than just a team – we're a family. We're committed to our mission of delivering high-quality hearing healthcare and life-changing outcomes to our patients. Every day, we work together to bring the gift of sound to those in need.
Our core values drive everything we do: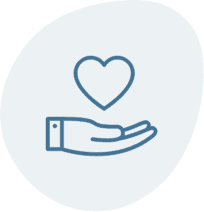 Patient-Centric Care:
Our commitment to our patients is at the forefront of our work. We strive to provide personalized care that meets each individual's unique needs and enhances their quality of life.
Continuous Learning:
In the ever-evolving field of audiology, we remain dedicated to lifelong learning and staying up to date with the latest research and technologies.
Teamwork:
We believe that the best results are achieved when we work together, combining our unique skills, knowledge, and experiences.
Integrity:
We operate with honesty, transparency, and dedication in every aspect of our work.
We're always looking for talented individuals who share our commitment to providing exceptional hearing healthcare. Whether you're a seasoned audiologist, a hearing aid specialist, an assistant, or a dedicated administrative professional, we welcome you to explore opportunities with us.
Our clinic offers competitive salaries, comprehensive benefits, ongoing professional development, and a supportive and collaborative work environment.
To express your interest in joining our team, please send us your resume using the form, along with a cover letter explaining why you're interested in a career in hearing healthcare. Please specify the type of role you're seeking.
For additional information or if you have any questions, feel free to call us at (250) 585-4100.
Join us in making a difference in the lives of those affected by hearing loss. We can't wait to hear from you!
Current Openings
Please check back regularly for updates on our current job openings.
"*" indicates required fields